Project | New Build
East 18th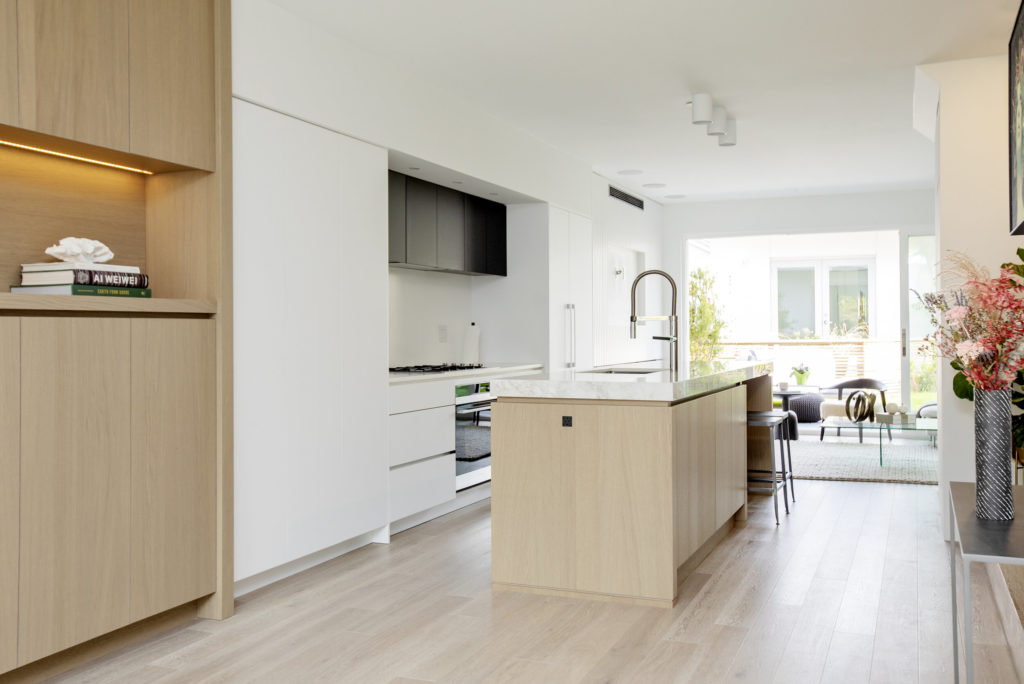 Skinny Whites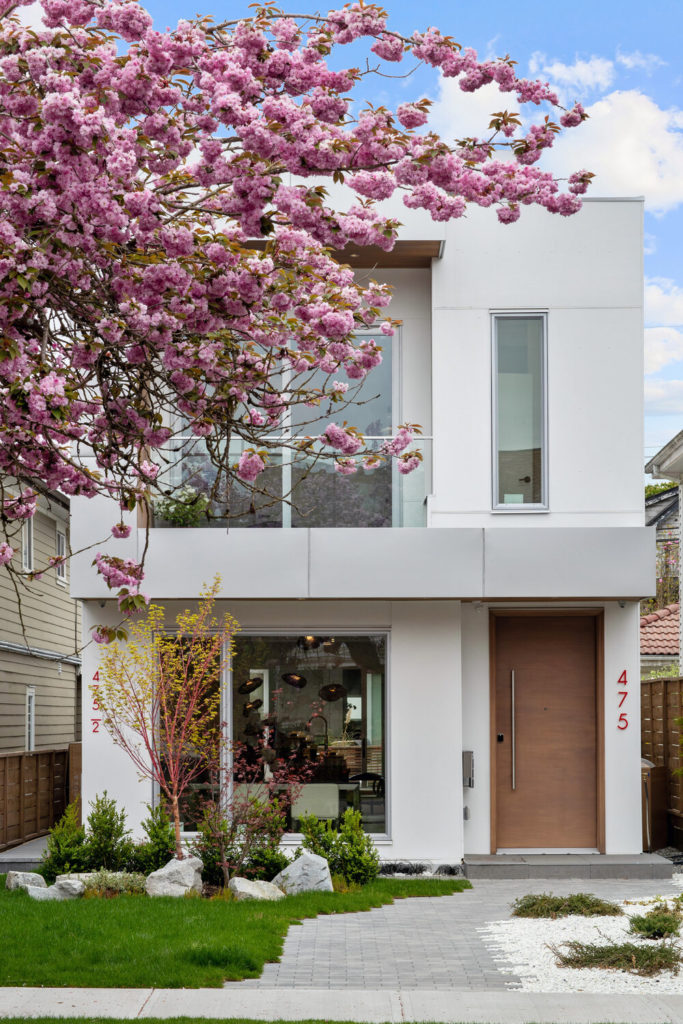 Location


Vancouver, East of Main

Project


New Construction

Client


Single Family Development / Plus Coach Home

Completion


August 2020

Lot Size


25 x 122 Feet
At 475 we designed a compact house for a long and narrow parcel of land, incorporating front and rear courtyards, and a rooftop deck. The 475 House occupies a 25 by 120 feet lot in the Mount Pleasant district in East Vancouver. Designed as a spec home, this home was initially intended to be renovated. After careful calculation we decided to opt for new construction since the house is constructed on 'peatland'. In order to have a secure renovation the structure of the house had to be lifted, piled and then renovated. Instead, we decided to build a three story above grade house with a laneway on the back. the house consist of three bedrooms on the second floor with a large office on the third floor opening onto a rooftop patio.
In order to adapt the house to the contemporary way of living, the main floor is one room open concept space. with the kitchen in the middle separating the dinning and living area. Use of large windows in the front and rear back end of the house allows light to pass through and have a bright day living space.
The finishing material pallet was chosen to cater to the future home owner "a design-savvy working professional, possibly with young children, which is a very common profile of people moving into the South Main neighbourhood in Vancouver,"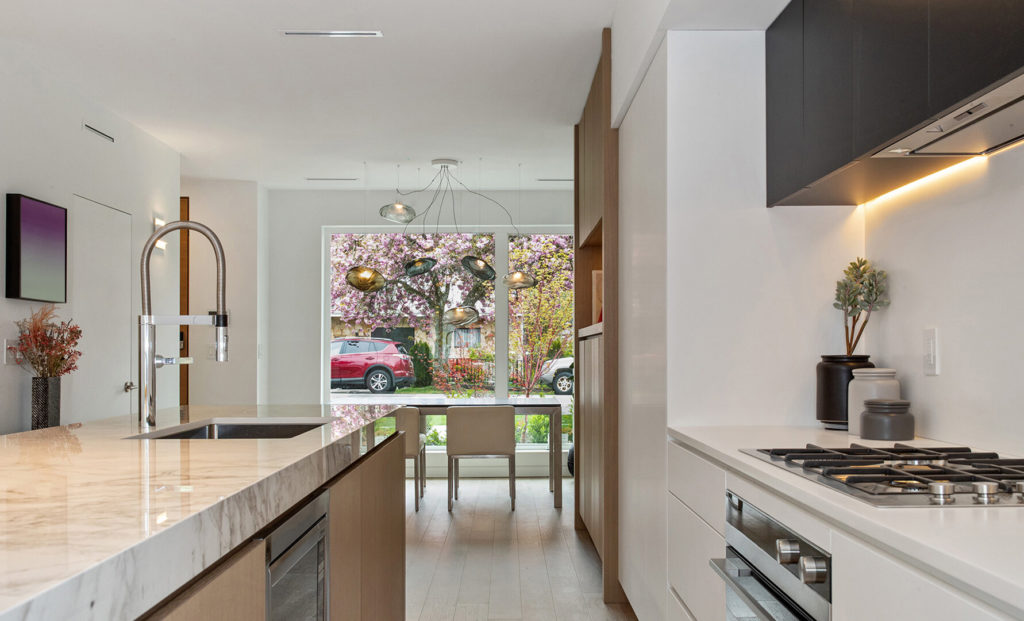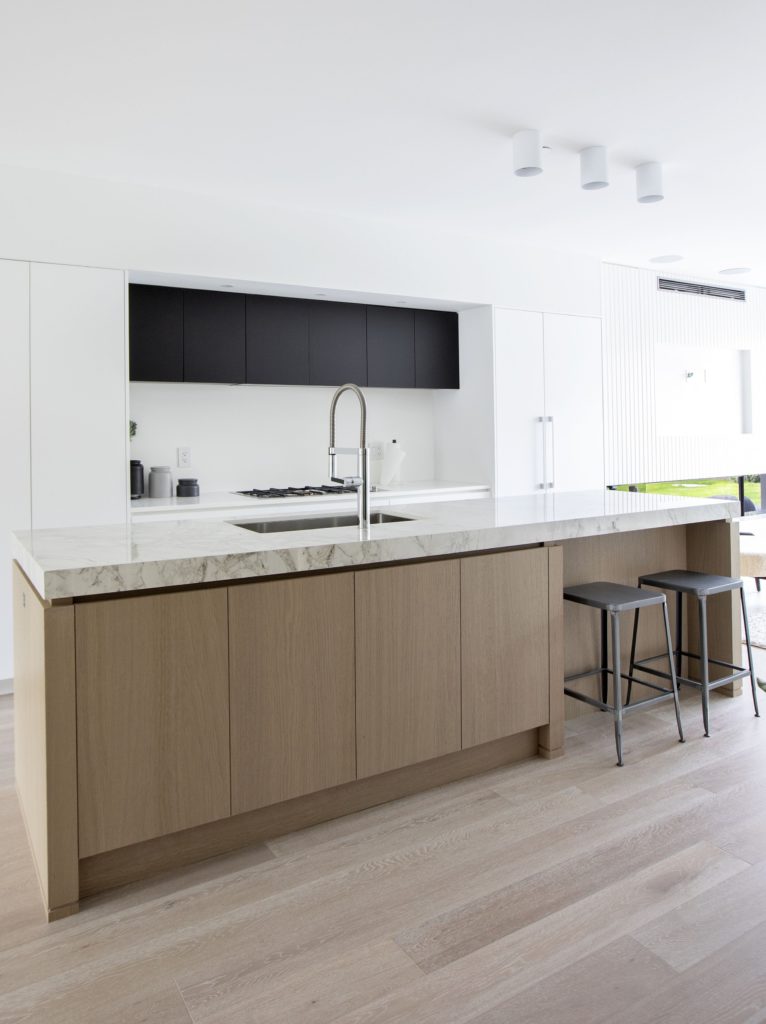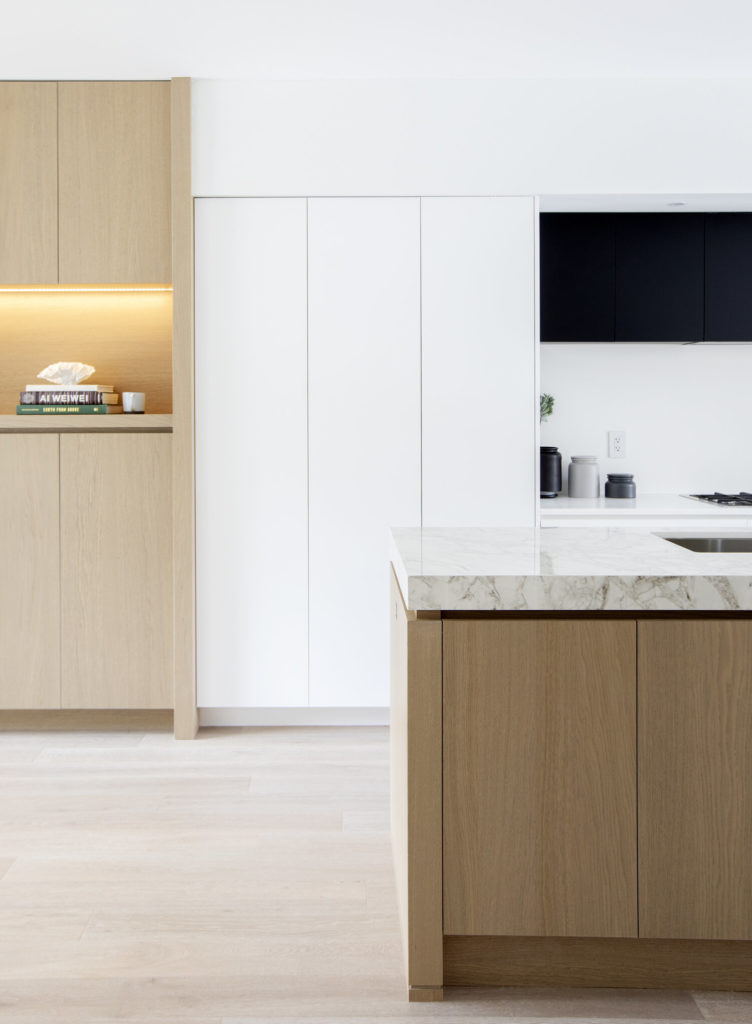 continuing the custom cabinetry in the living area above the fireplace, we introduce a new texture with the same white colour we have used in the kitchen pantry panels and fridge doors. The new texture is route-red MDF using and painted with the same white colour we have used throughout the house.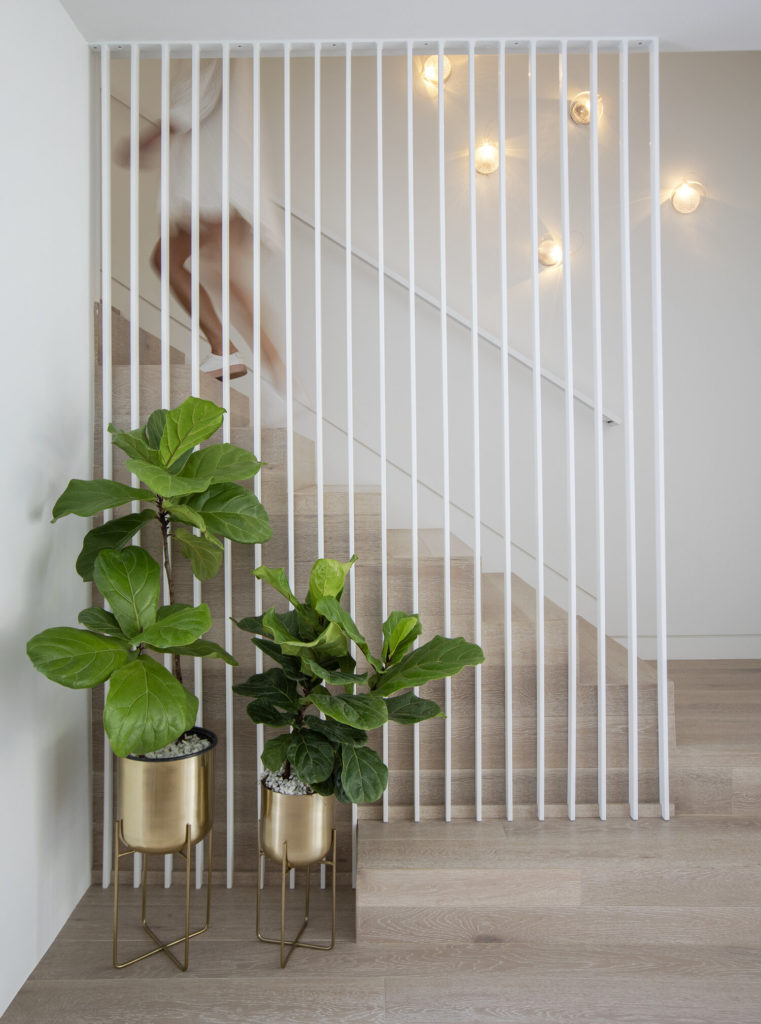 Incorporating custom millwork was a crucial element in creating storage and space throughout the house. We tried to hide the nine feet jug in the living area with a custom buffet adjacent to the kitchen separating the dinning and kitchen area, while creating more storage and hiding the jug in the middle of the house. the depth of these cabinets are only 1' which is enough space to hide kitchen appliances such as coffeemaker and blender.
The oak wood buffet's top cabinets are also hiding the drop in the ceiling pretending the ceiling drop is only above the kitchen area.
For Material we have used pre stain wood from 'Shinnoki' in 'Desert Oak.
For the Island Counter-top we decided to opts for porcelain vs real marble. the island is in the centre of the main level. We decided to opt for a material that last longer and is resist-able to scratches, colour change and etc.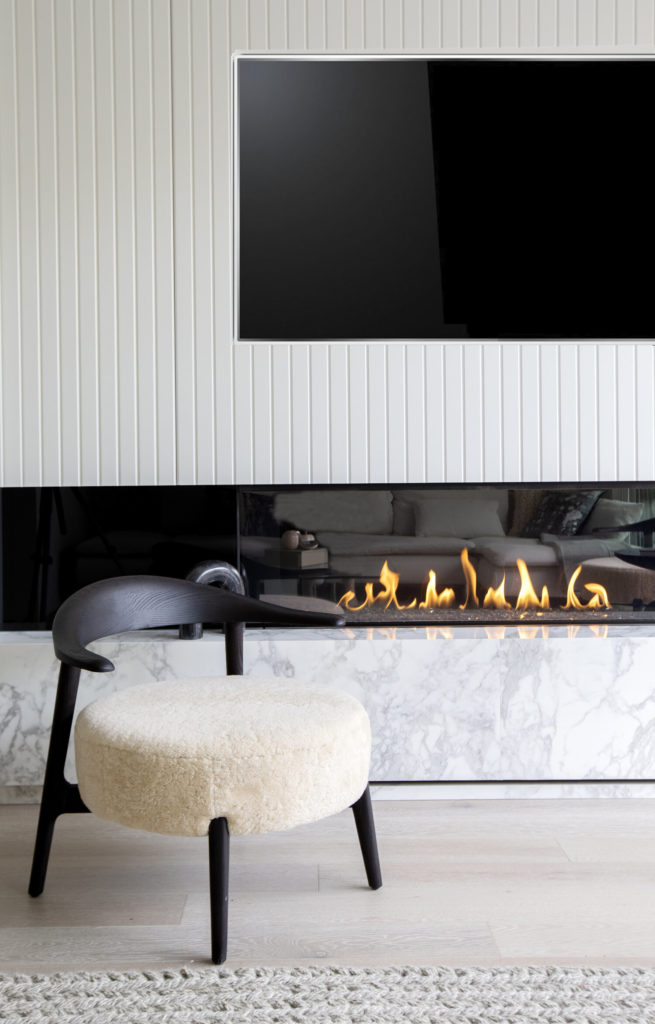 To allow light to flow through the space we chose to use metal staircase panels and to add a tough of design element we added a cluster of five, 76-Bocci Lights, directing to the second floor.