Project | Legal Suite Addition
Duchess Street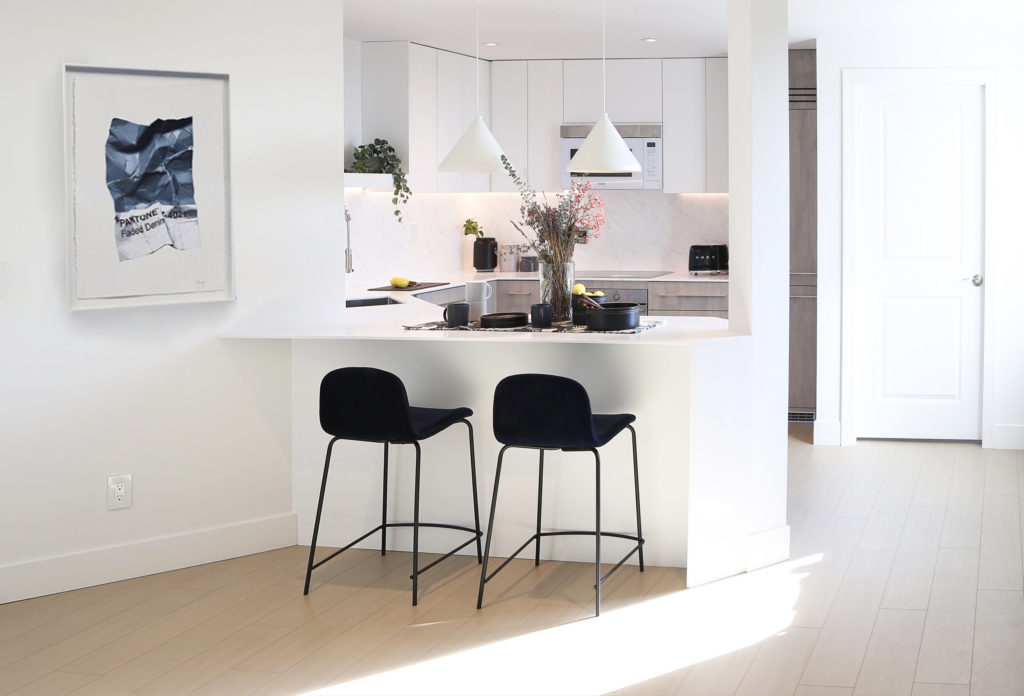 Skinny Whites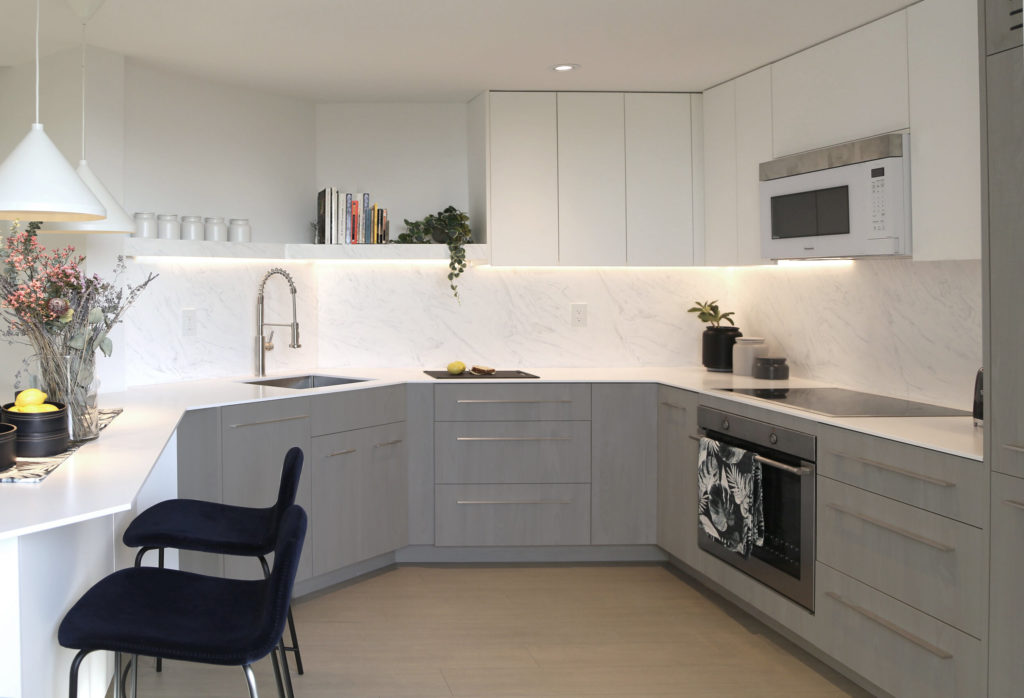 Location


West Vancouver

Project


Secondary suit addition

Client


Single Family Development / Plus Coach Home

Completion


August 2019

Photos By:


Negin Akhavan
The project's starting point was the challenge of getting permits from city of West Vancouver. "A secondary suite is a separate residential unit within a home, generally located in the basement, and significantly smaller than the dwelling in which it is located. The size must be either 40% of the square footage of the home, up to a maximum of 968 square feet, whichever is less."
Provide a separate heating system for the suite
Add or alter an existing sprinkler system
Provide a 45 minute fire separation between the suite and dwelling
Provide both an ionized and photo-electric interconnected hard-wired smoke alarm in the suite and dwelling
Increase the width of the exit stairs or corridors to the suite
Provide a self-closing solid core door between the dwelling and the suite
Provide an exit door to the suite which swings on a vertical access (no sliders)
Remove or provide protection to doors and windows of the dwelling that could expose the suite exit stairs to fire
Remove or provide protection to doors and windows of the dwelling that could expose the suite exit stairs to fire
Remove or provide protection to doors and windows of the dwelling that could expose the suite exit stairs to fire
Enclose exposed combustible plumbing piping in the suite as it is not permitted to pass through the rated floor system
Upgrade the electrical and plumbing systems to those code standards
Make any other alterations necessary to bring the suite and the dwelling into compliance with the BC Building Code or other provincial regulations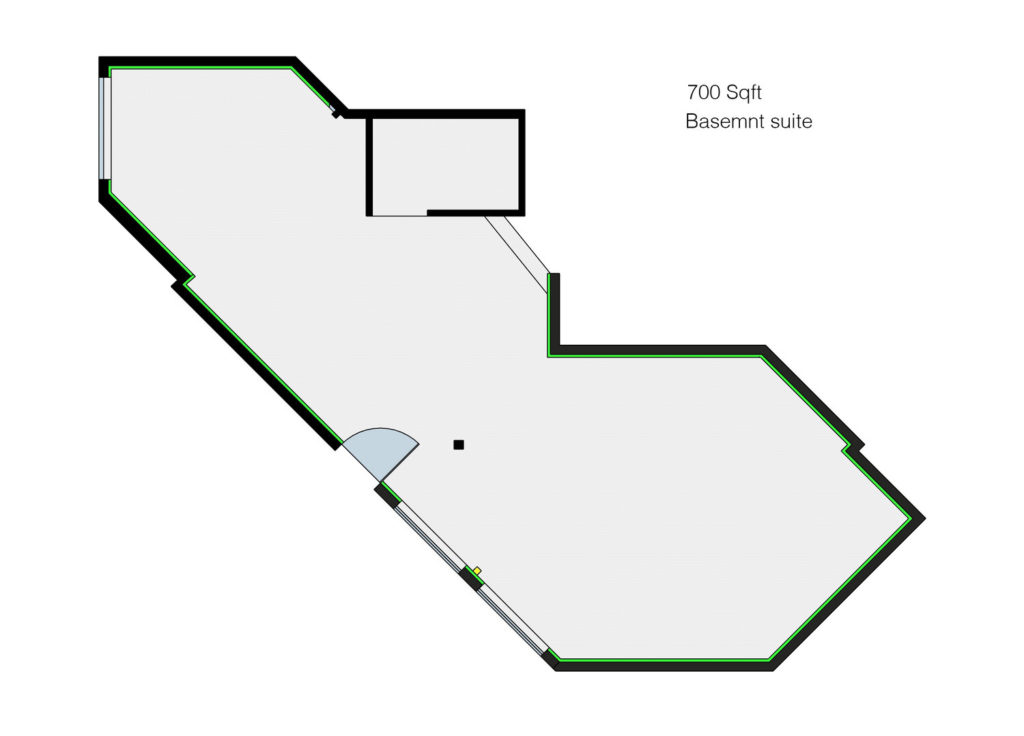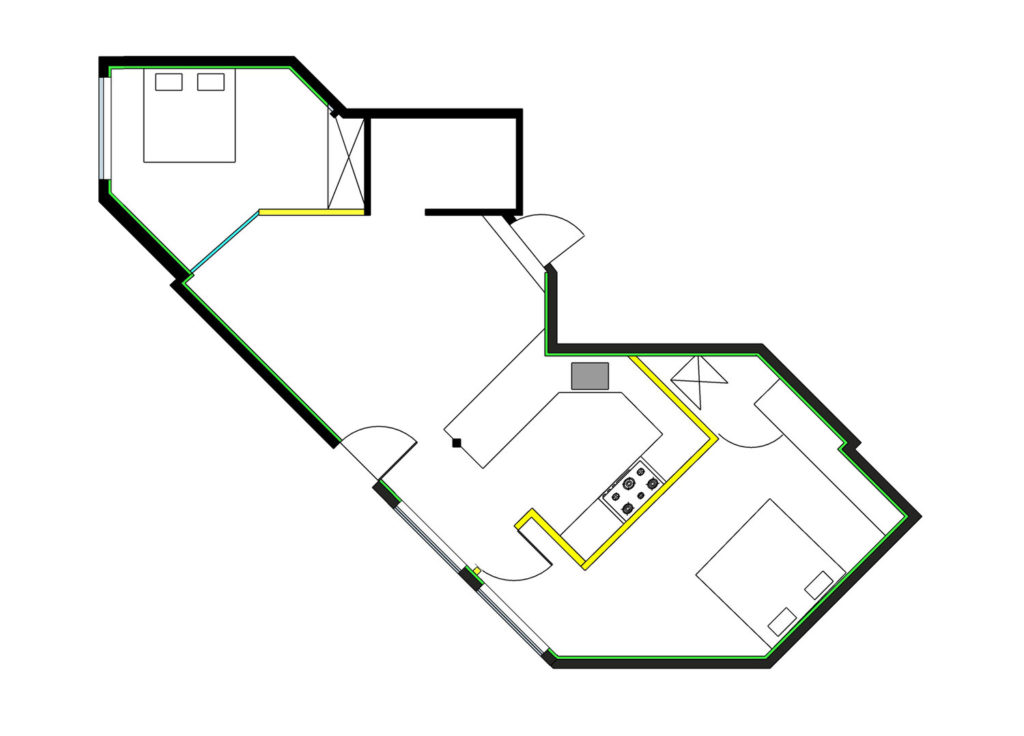 If the secondary suite does not accomodate one or few of the above, you can take your proposed plan to the Board of Variance for potential relaxation.
At Duchess the new plan could not accomodate a third dedicated parking space for the secondary suite. The main house was built in 2011, with an unfinished basement and unlike what the owners were told, the plumbing was not pre-finished for a secondary suite.
Initially we had to take the new plans to the board of Variance. We were able to grant relaxation to amend the 3rd parking spot and approve the new proposed plan.
The space is a little more than 700 square feet, with irregular angels and only 3 windows. The underlying idea of this project was to create a 2 bedroom space that could be rented to a family to avoid the empty home tax governed on the greater Vancouver area.
working with our in-house designer and careful placement of walls and glass doors, as well as addition of a built in kitchen with a self seater dinning table/bar, we were able to turn what could have been a dark and dingy "basement" into a light, bright and airy living space in keeping with the high quality of the home above.